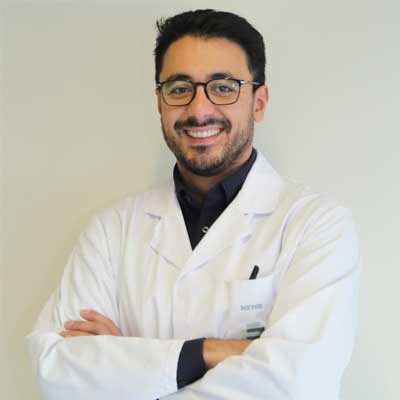 Amad Abu-Suboh Abadia, MD, PhD Email
Complejo Hospitalario Universitario de Ourense (SERGAS), Ourense, Spain
Interests: percutaneous and endovascular treatments; percutaneous cryoablation for renal cell carcinoma; crioablation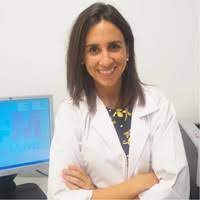 Sara Álvarez-Rodríguez, PhD, FEBU Email
Hospital Universitario Ramón y Cajal. Instituto Ramón y Cajal de Investigación Sanitaria, Madrid (IRYCIS).
Interests: urooncology (prostate and kidney cancer), kidney transplant, clinical research


Hakan Anil, MD Email
Department of Urology, Adana Seyhan State Hospital, Adana, Turkey
Interests: urolithiasis; endourology; uro-oncology; prostatic diseases


Omer Anis, MD Email
1. Department of Urology, Chaim Sheba Medical Center, Tel Aviv, Israel
2. The Mina & Everard Goodman Faculty of Life Sciences, Bar Ilan University, Tel Aviv, Israel
3. Sackler Faculty of Medicine, Tel Aviv University, Tel Aviv, Israel
Interests: urology (mostly bladder cancer research); cannabis (clinical and basic research); functional and neurourology; pelvic floor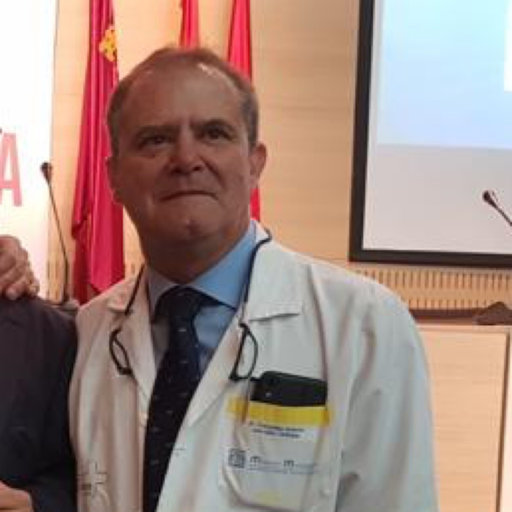 Tomás Fernández Aparicio, PhD Email
Universitary Hospital J, Ma, Morales Meseguer, Murcia, Spain
Interests: urological oncology; robotic and laparoscopic suergery; endourology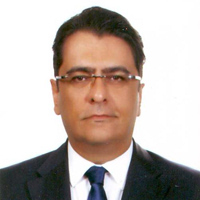 Turgay Akgül, MD Email | Website
Department of Urology, Ankara Education and Research Hospital, Ankara, Turkey
Interests: male infertility; ED; functional urology; urinary microbiota & probiotics; stone disease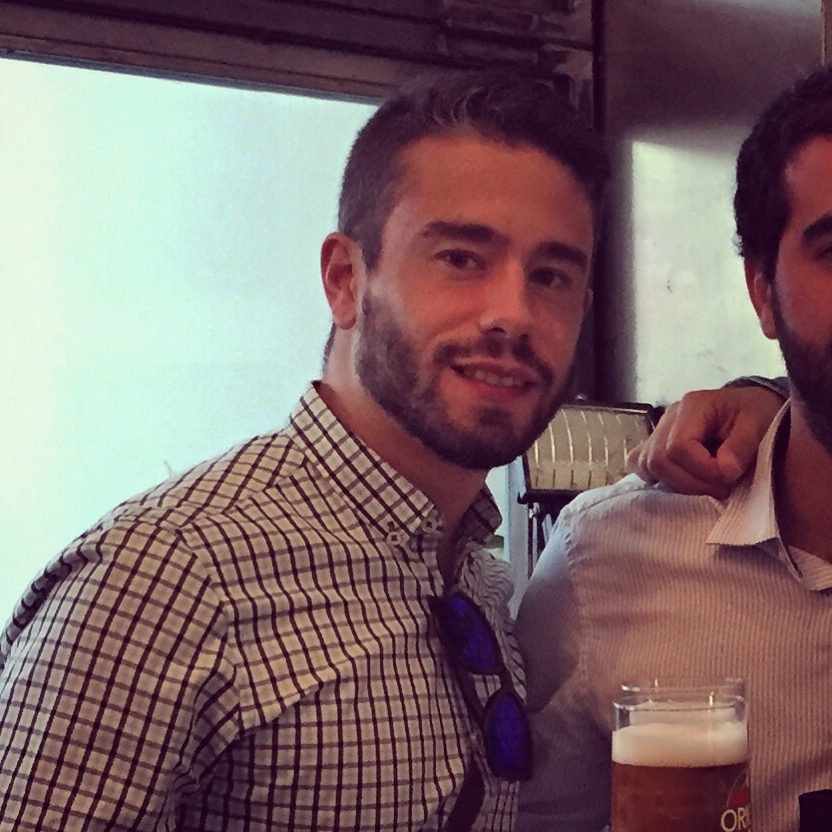 Felipe Saez Barranquero, MD Email
Hospital Universitario Virgen de la Victoria, Malaga, Spain
Interests: oncology; reconstructive surgery; stones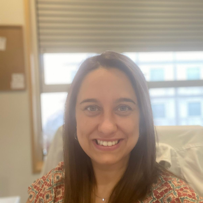 Beatriz Fernández Bautista, MD Email
Gregorio Marañón Hospital, Madrid, Spain
Interests: pediatric urology; endourology; laparoscopic surgery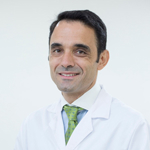 Ramiro Cabello Benavente, MD, PhD Email
Urology Department, Hospital Universitario Fundación Jiménez Díaz, Madrid, Spain
Interests: laparoscopy; robotics; retroperioneoscopic; prostate cancer; kidney cancer; bladder cancer; penile cancer; testicular cancer; adrenal gland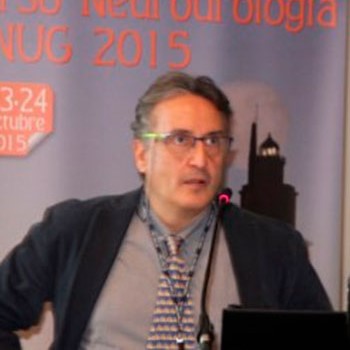 Miguel Virseda Chamorrp, MD, PhD Email
Fundación Hospital Nacional de Parapléjicos Toledo, Toledo, Spain
Interests: functionlal urology; neurourology; urodynamics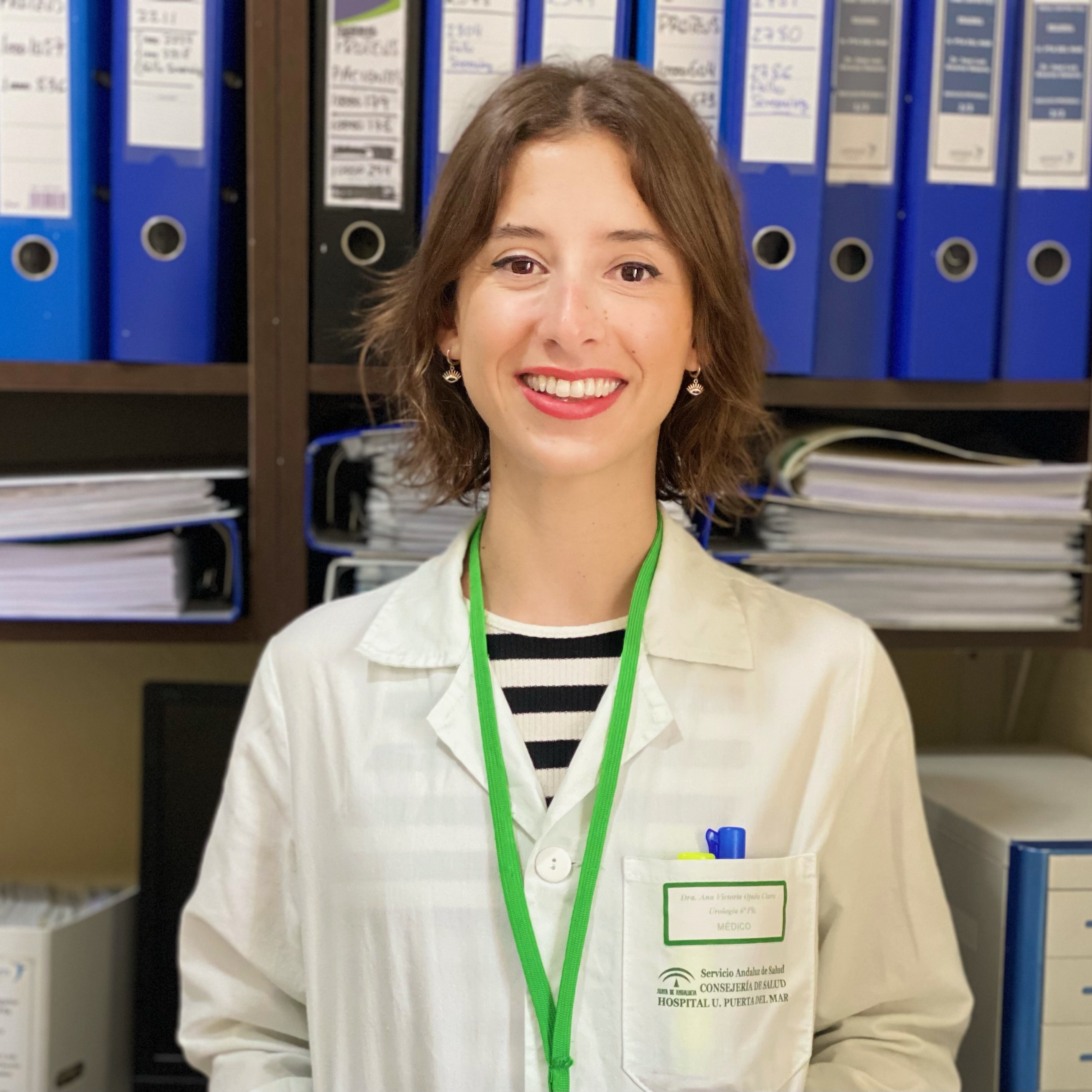 Ana Victoria Ojeda Claro, MD, PhD, FEBU Email | Website
Hospital Universitario Puerta del Mar, Cádiz, Spain
Interests: uro-oncology; female functional urology and urodynamics; renal transplantation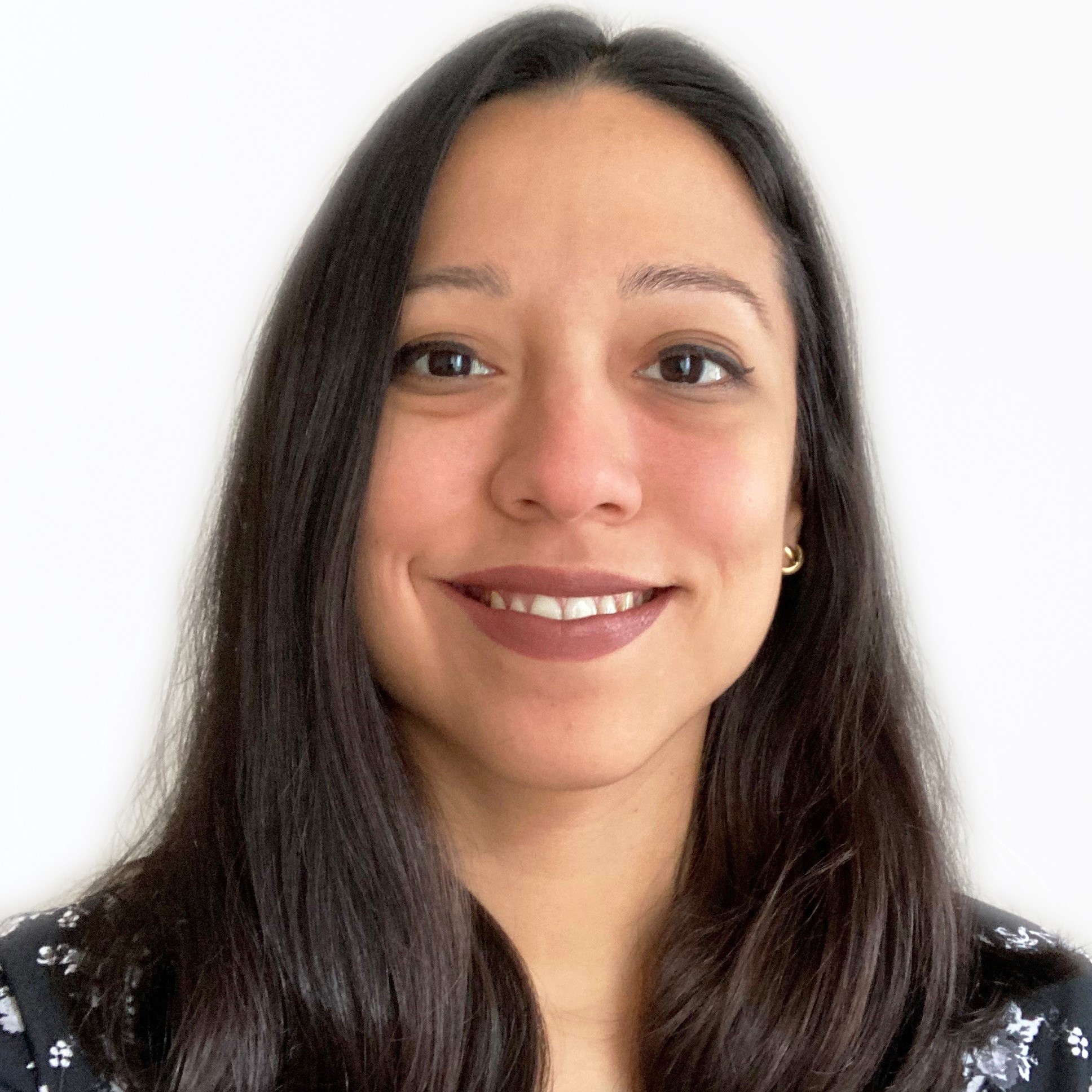 Mariela Corrales, MD Email
Tenon hospital, Paris, France
Interests: endourology; kidney and ureteral stones; UTUC; bladder tumor; laser technology


Carlos Delgado-Miguel, MD Email
Department of Pediatric Surgery, Institute for Biomedical Research IdiPaz, La Paz University Hospital, Madrid, Spain
Interests: vesico-ureteral reflux; congenital urinary malformations; neurogenic bladder; robotic surgery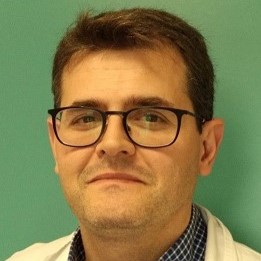 Roberto Ballestero Diego, MD Email | Website
Marqués de Valdecilla University Hospital, Santander, Cantabria, Spain
Interests: oncological and non-oncological robotic laparoscopic surgery; lithiasis and endourology; surgical training and simulation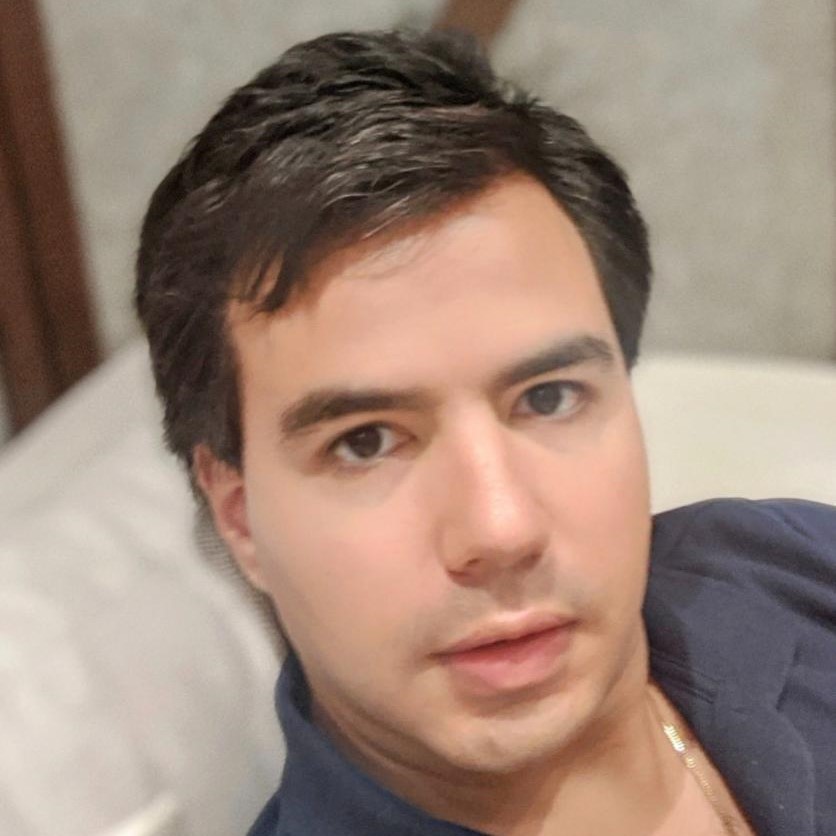 Alfonso Mario Cepeda Emiliani, MD, MSc Email | Website
Universidad de Santiago de Compostela, Santiago, Spain
Interests: immunohistochemistry; anatomy; histology; physiology; embryology; postnatal development and evolution of human external genitalia; mechanisms of sexual function and dysfunction; genital modifications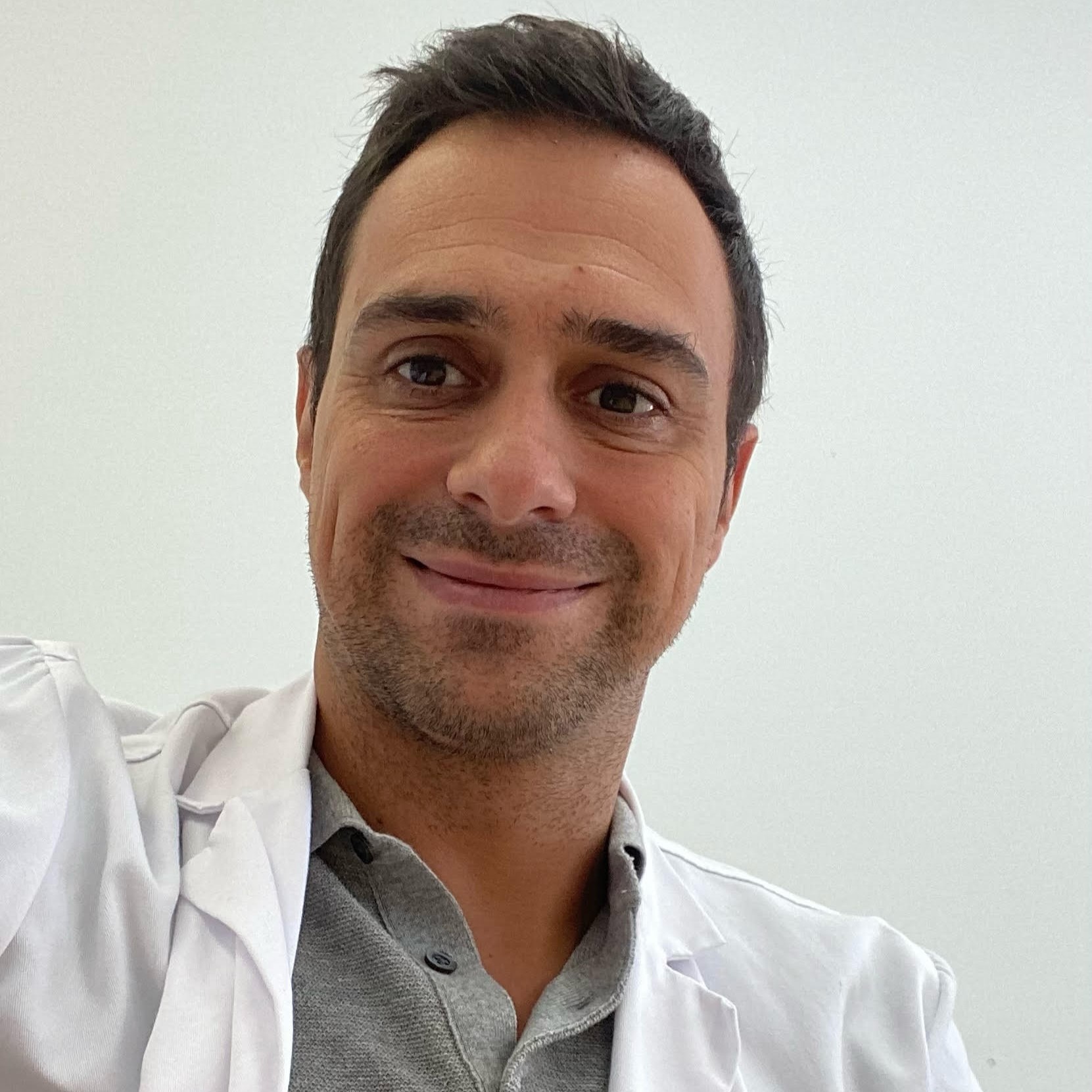 Roberto Molina Escudero, MD, PhD Email
Universidad Rey Juan Carlos, Madrid, Spain
Interests: oncology; andrology; general urology and infections


Laura Redón Gálvez, PhD Email
Hospital Infanta Cristina, Parla, Madrid, Spain
Interests: lithiasis; endourology; diagnostic ultrasound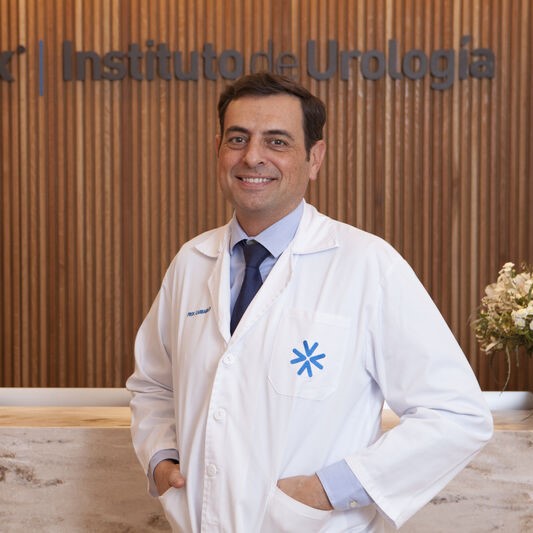 Héctor Garde Garcia, MD, PhD Email
Fundación Jiménez Díaz, Madrid, Spain
Interests: female and functional urology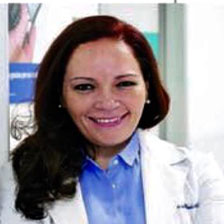 Ana Maria Autran Gomez, MD, PhD Email | Website
Instituto de Urologia Lyxurologia, Madrid, Spain
Interests: uro-oncology; mini-invasive surgery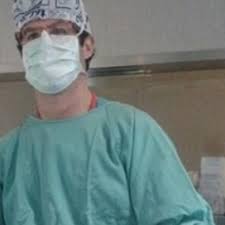 Enrique Gómez Gómez, MD, PhD Email | Website
Reina Sofia University of Cordoba, IMIBIC, Córdoba, Spain
Interests: laparoscopic surgery; kidney transplantation; urologic oncology; prostate cancer; cancer diagnostics; HOLEP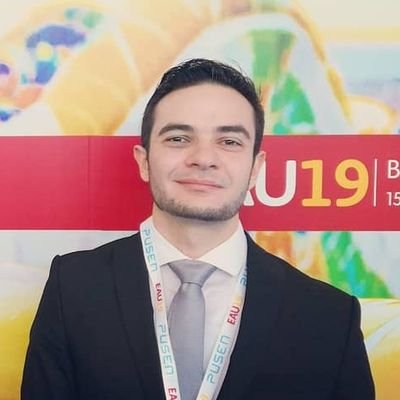 Daniel Antonio González-Padilla, MD Website
Clínica Universidad de Navarra, Madrid, Spain
Interest: bladder cancer; urothelial cancer; prostate cancer; evidence-based medicine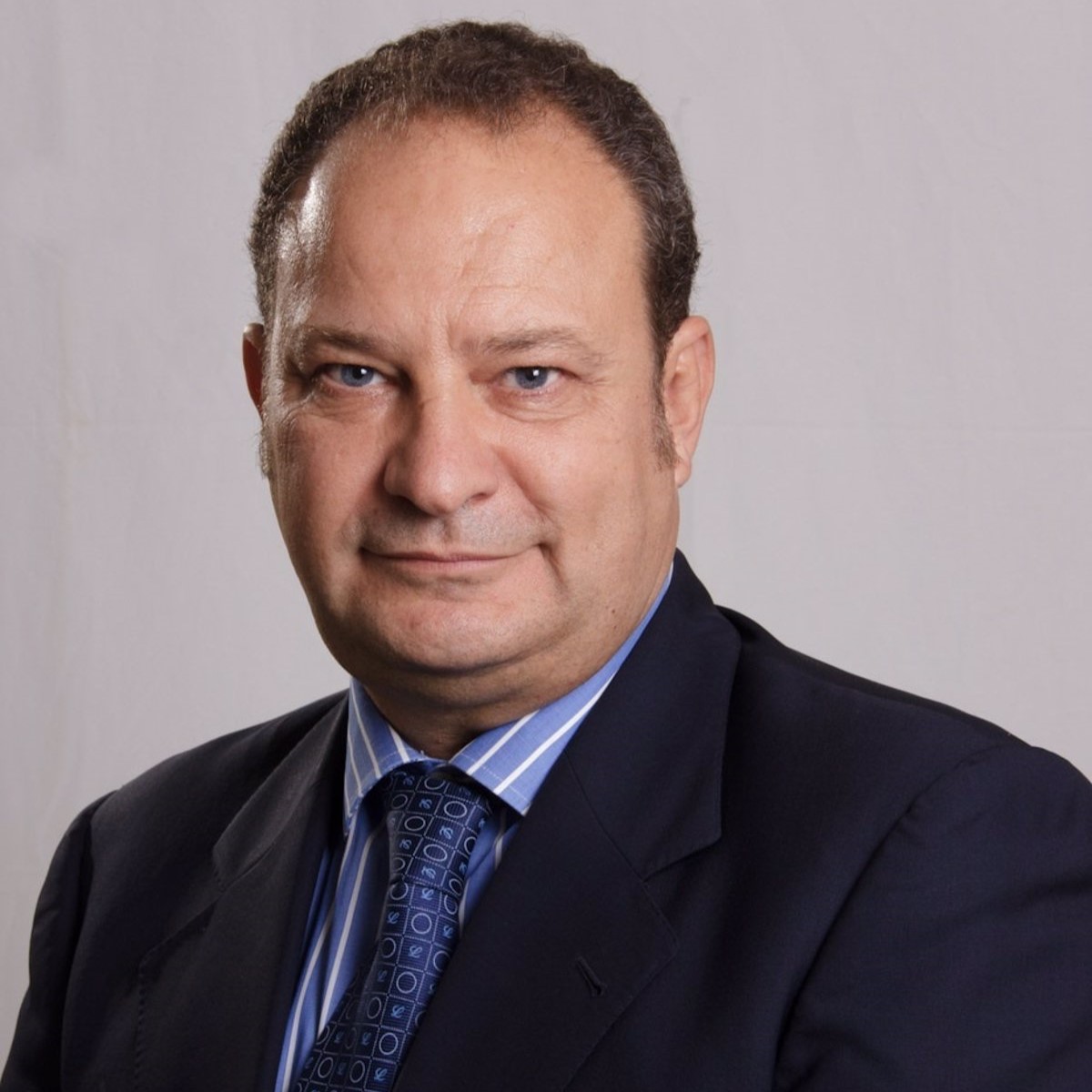 Juan Francisco Hermida Gutiérrez, MD, PhD Email
Department of Urology, Hospital Clinico San Carlos, Madrid, Spain
Interests: laparoscopic; robotic surgery; the reconstructive surgery; oncolgy

Pedro Ramón Gutiérrez Hernández, MD, PhD Email
Department of Surgery, University of La Laguna, Canary Islands, Spain.
Interests: renal transplantation; andrology; human sexuality and reproduction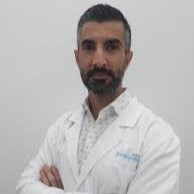 David Hernández Hernández, MD, PhD Email
Complejo Hosp Univ Canarias, Santa Cruz de Tenerife, Spain
Interests: reconstructive urology; functional & female urology; BPH; renal transplantation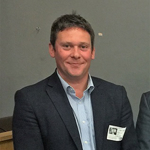 Stephen Fôn Hughes, PhD Email | Website
Betsi Cadwaladr University Health Board, Wrexham, North Wales, UK
Interests: kidney stones; benign and malignant disorders of the bladder; benign and malignant disorders of the prostate; clinical outcome measures (e.g., acute kidney injury, infection and bleeding) and their relationship with biomarkers; leukocyte biology; vascular endothelium; inflammation; metastasis and cancer recurrence; cytokines & adhesion molecules; novel biomarkers and diagnostics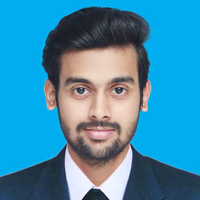 Hassan ul Hussain, MD Email
Dow University of Health Sciences Pakistan, Karachi, Pakistan
Interests: nephrology; meta-analysis; systematic reviews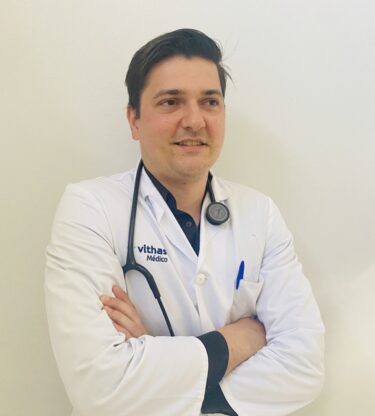 Igor Romaniouk Jakovler Email
Hospital of 9 October, Valencia, Spain
Interests: multi centric studies; acute renal failure; nephritic colic; renooncological pathologies; systemic diseases; vasculitis; hereditary kidney diseases; nutcracker syndrome; tubulopathy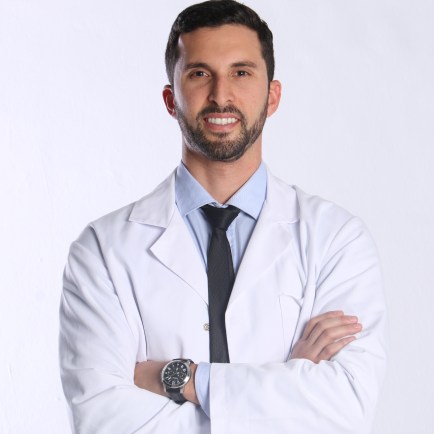 Iván Schwartzmann Jochamowitz, MD, PhD Email
Fundació Puigvert, Barcelona, Spain
Interests: BPH; reconstructive urology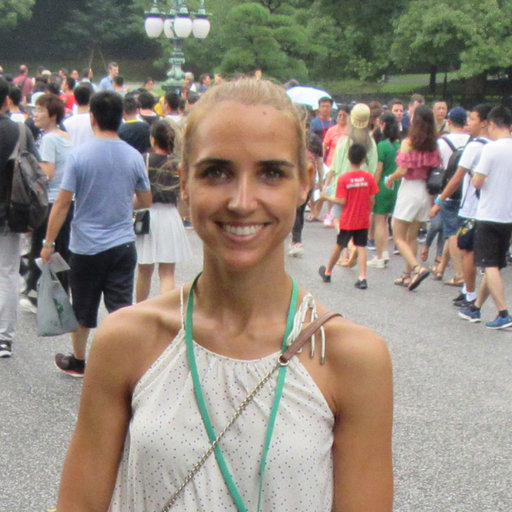 Raquel Leirós-Rodríguez, PhD Email | Website
Nursing and Physical Therapy Department, Universidad de León, León, Spain
Interest: the development of new clinical assessment instruments; the evaluation of physiotherapy treatment techniques and methods and the impact of lifestyle on health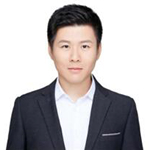 Yufei Liu, MD, PhD Email | Website
Department of Urology, Huashan Hospital, Fudan University, Shanghai, China
Interests: prostate cancer; robotic; laparoscopy; microsurgery; gut microbiome

Juan Antonio Galán Llopis, MD, PhD Email
Hospital General Universitario, Alicante, Spain
Interests: stone disease; endourology; minimally invasive surgery; laparoscopy; robotics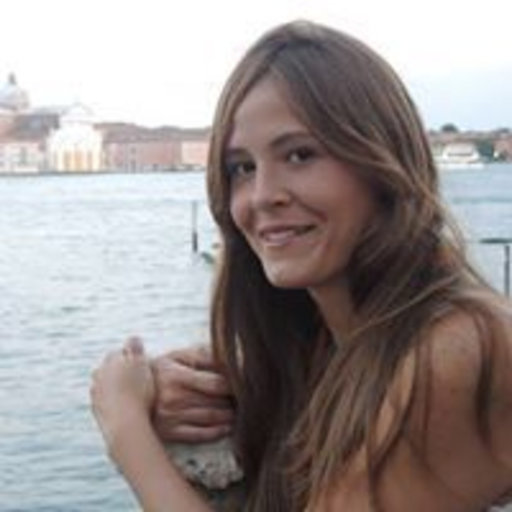 Maria Loreto Parra Lopez, PhD Email
Hospital Universitario Virgen del Rocío, Seville, Spain
Interests: reconstructive surgery; urethral surgery; renal transplantation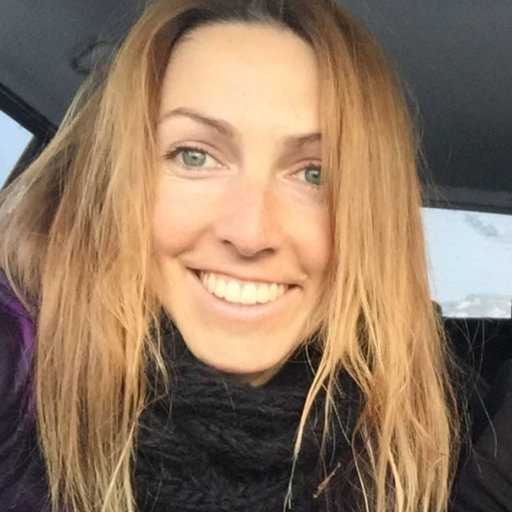 Begoña Ballesta Martínez, MD Email
Royal Perth Hospital, Perth, Australia
Interests: basic and clinical research in endourology; reconstructive urology of the lower tract; oncology/laparoscopy regarding prostate; bladder and renal cancer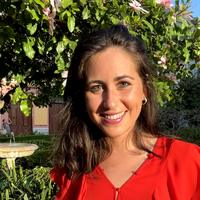 María Riaza Montes, MD Email
Galdakao-Usansolo Hospital, Bizkaia, Spain
Interests: andrology; endourology; laparoscopy; urologic oncology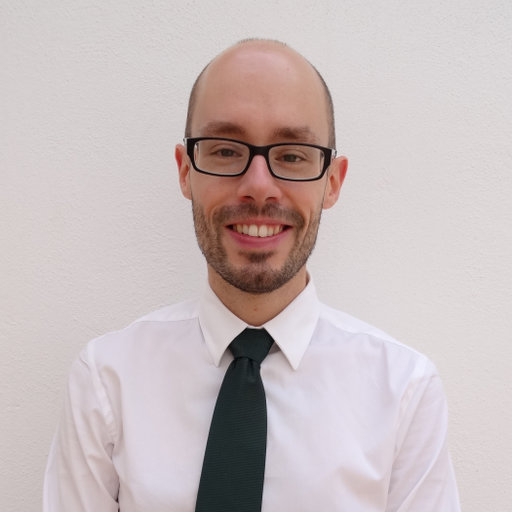 Jorge Panach Navarrete, MD, PhD Email
Hospital Clínico Universitario de Valencia, Valencia, Spain
Interests: pediatric urology; endourology; urothelial carcinoma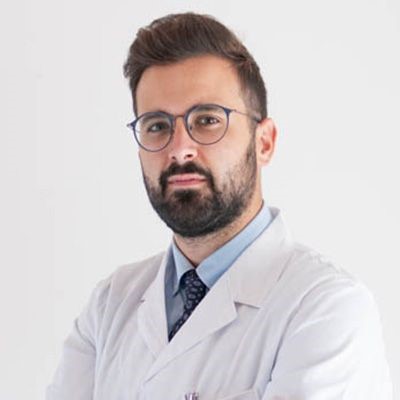 Rodrigo España Navarro, MD Email | Website
Hospital Regional Universitario de Málaga, Málaga, Spain
Interests: holep; andrology; urology ocology; laparoscopy; robotics


Savio Domenico Pandolfo, PhD Email
Department of Neuroscience, Reproductive Sciences and Dentistry, University of Naples "Federico II", Naples, Italy
Interests: urology; oncology; robotic surgery


Ana Isabel Linares Quevedo, MD, PhD Email
Universidad Europea de Madrid (UEM); Hospital Universitario Infanta Sofía, Madrid, Spain
Interests: stone disease; endourology; percutaneous nephrolithotomy; UTUC; clinical research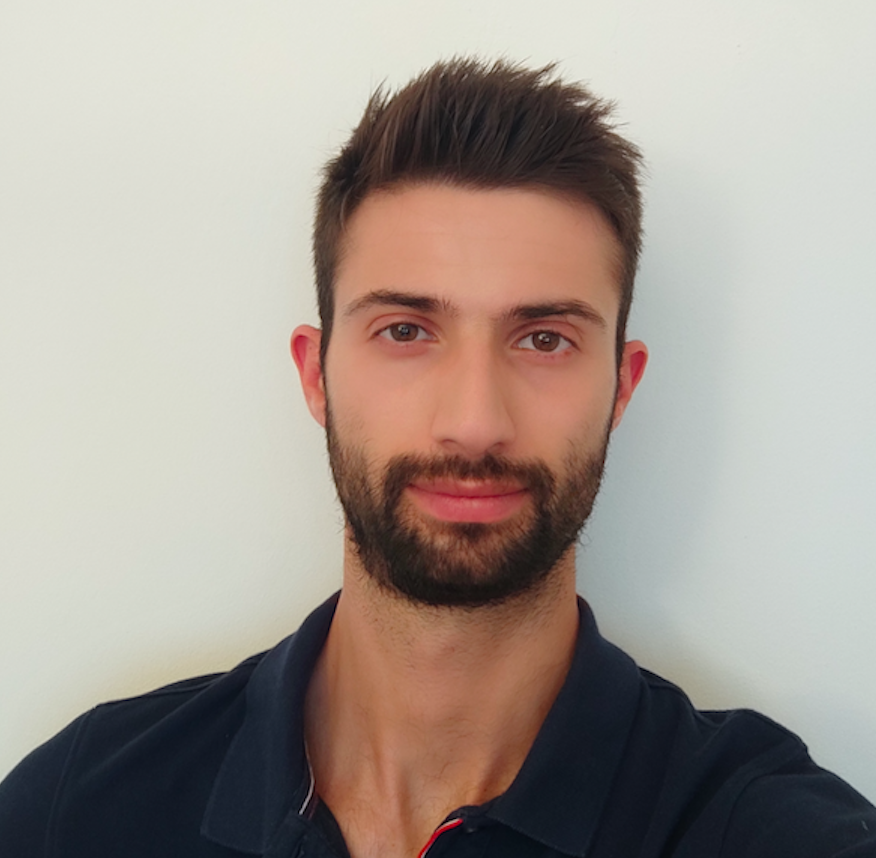 Kevin Rechi, MD Email
Arnau de Vilanova Hospital in Valencia, Valencia, Spain
Interests: prostate cancer; bladder cancer; urothelial cancer; LUTS/BPH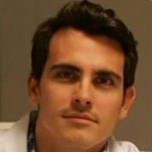 Juan Antonio Mainez Rodríguez, MD Email | Website
Clínica Universidad de Navarra, Madrid, Spain
Interests: lithiasis; urology; benign prostatic hyperplasia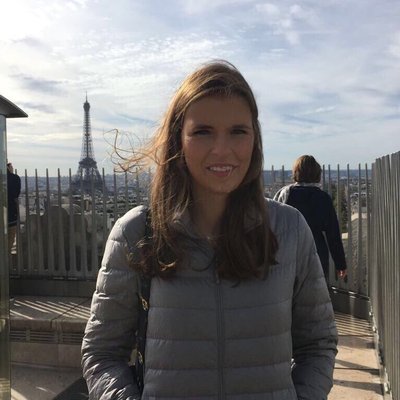 María Rodríguez-Monsalve Herrero, MD Email
Department of Urology, Hospital Universitario Puerta de Hierro, Majadahonda, Madrid
Interests: urooncology (prostate cancer; bladder cancer; renal cancer); urolithiasis; bioethics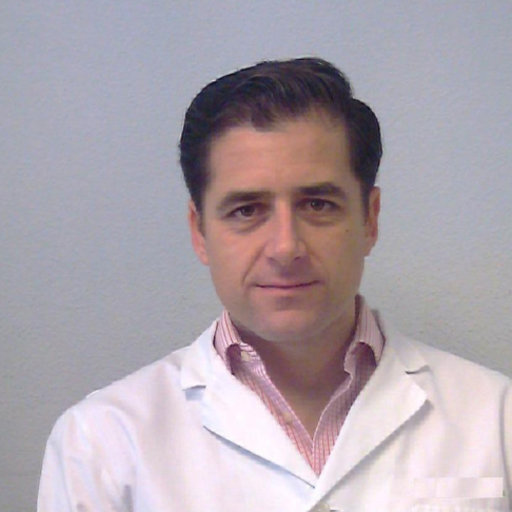 Enrique Argüelles Salido, MD, PhD Email
Hospital Universitario Virgen del Rocío, Sevilla, Spain
Interests: urolithiasis; endourology; percutaneous nephrolithotomy; lithotripsy; RIRS prostatic enucleation

Remzi Salar, MD Email
Department of Urology, H.S.U Şanlıurfa Mehmet Akif İnan Training And Research Hospital, Şanlıurfa, Turkey
Interests: endourology; minimal invasive urology; andrology


Angeles Sanchis-Bonet, MD, PhD Email
Sociedad Urológica Madrileña, Madrid, Spain
Interests: prostate cancer; imaging in urology; endourology; stone disease; urothelial cancer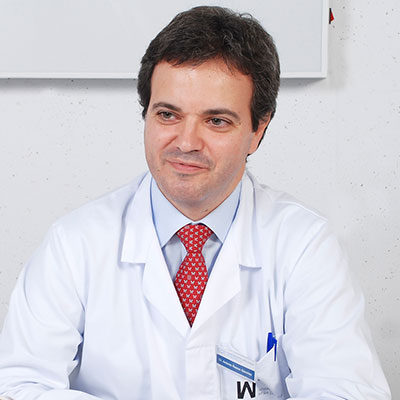 Antonio Rosino Sánchez, MD, PhD Email
Prostate Cancer Unit, Morales Meseguer Hospital, Murcia, Spain
Interests: prostate cancer; andrology; laparoscopic; robotic surgery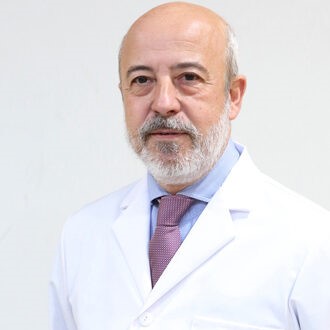 Ernesto Sánchez Sánchez, PhD Email
Hospital Universitario Virgen Macarena, Universidad de Sevilla, Sevilla, Spain
Interests: uro-oncology; prostate cancer; renal cancer; bladder cancer; prostate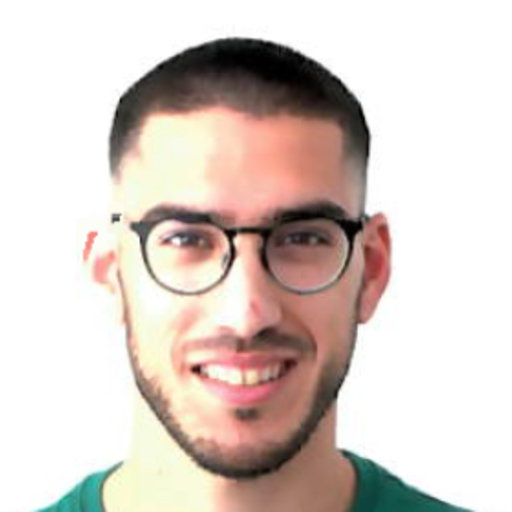 Pau Sarrio Sanz, MD Email | Website
Universitary Hospital of San Juan, Alicante, Spain
Interests: bladder and kidney cancer; pelvic organ prolapse; urinary incontinence and priapism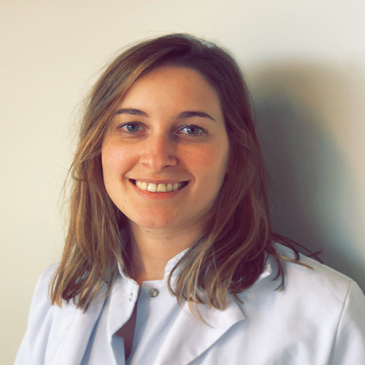 Lucía Mosquera Seoane, MD Email
Complexo Hospitalario Univesitario de Ourense, Ourense, Spain
Interests: medical and surgical stone treatment; endourology technogies; metabolic evaluation

Mateo Hevia Suárez, PhD Email
Hospital Universitario Central de Asturias, Oviedo, Spain
Interests: urologic oncology; urolithiasis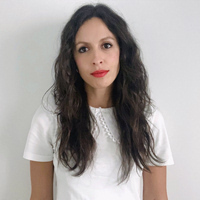 Raquel Sopeña Sutil, MD Email
Deparment of Urology, Hospital Universitario 12 de Octubre, Spain
Interests: prostate cancer; uro-oncology; minimally invasive surgery


Evangelos N. Symeonidis, MD, MSc Email
"G. Gennimatas" General Hospital, Thessaloniki, Greece
Interests: urology; endourology; laparoscopic urology; minimally invasive surgery; male infertility; testicular diseases; minimally invasive surgical procedures; testicular cancer; congenital abnormalities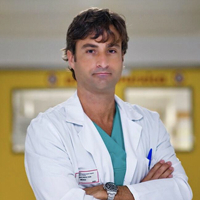 Dario Vazquez-Martul, MD, FEBU Email
Urology Department, A Coruña University Hospital, A Coruña, Spain
Interests: robotic, minimally invasive surgery; prostate cancer; uro-oncology; kidney transplantation

Mariano Volpacchio, MD Email
Universidad de Buenos Aires, Ciudad Autónoma de Buenos Aires, Argentina
Interests: diagnostic imaging; body and genitourinary imaging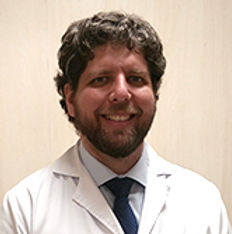 Leopoldo Cogorno Wasylkowski, MD Email
Hospital Universitario de La Princesa, Madrid, Spain
Interests: uro oncology-BPH-urethral strictures; prostate cancer; laparoscopic surgery; robotic surgery; minimal invasive surgery; reconstructive surgery


Marco Tozzi, MD Email
Department of Urology, European Institute of Oncology, IRCCS, 20141 Milan, Italy
Interests: Uro-oncology, andrology, BPH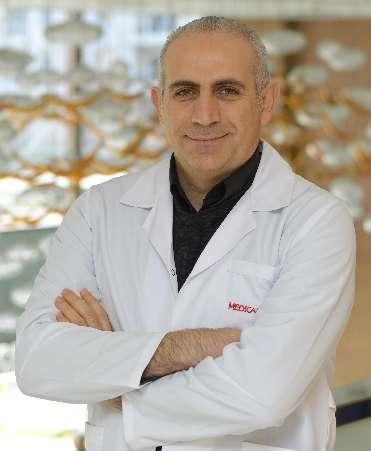 Hakan Öztürk, MD Email | Website
Department of Urology, Izmir University of Economics, Izmir-Turkey
Interests: Uro-oncology, Endourology


Pablo Abad-López, MD, FEBU Email | Website
Servicio de Urología, Hospital Universitario La Paz, Madrid, Spain
Interests: Endourology, Urolithiasis, Benign Prostate Enlargement, Kidney Transplant, Urothelial Cancer, Penile Cancer, Testicular Cancer and Functional Urology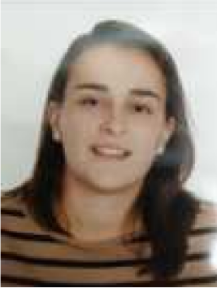 Isabel Casal-Beloy, MD, PhD, FEBU Email
Urology section, Pediatric Surgery Department, Hospital Virgen del Rocio,Sevilla, Spain.
Interests: Pediatric urology; Neurogenic bladder; Lower urinary tract dysfunction;Laparoscopic pediatric surgery; minimally invasive surgery; paediatricendourology; urinary incontinence; congenital abnormalities.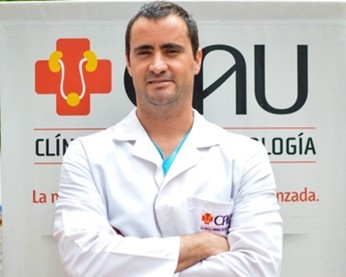 Gaston Lopez Fontana, PhD Email
Clinica Andina de Urologia. Chief of Uro-Oncologist and minimal invasive surgery. Chief of Italian Hospital Mendoza, Argentina
Interests: Laparoscopy;Uro-Oncology;Robotic surgery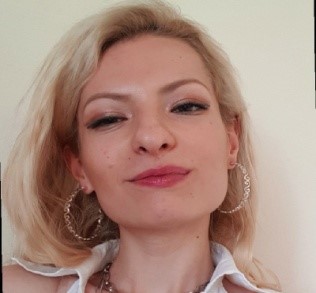 Merve Okuyan, MD Email | Website
Department of Nuclear Medicine, Gaziantep University, Gaziantep, TURKEY
Interests: I am interested in molecular imaging, targeted therapy and researching on new molecular imaging agents.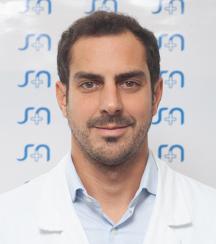 Diego Federico Belisle, MD Email
Servicio de Urología, Sanatorio Allende, Córdoba, Argentina
Interests: Uro oncology, Laparoscopic surgery, Kidney Transplant.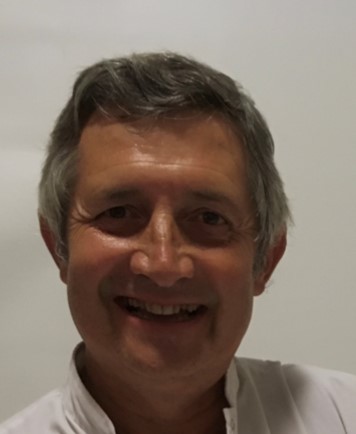 Pablo Antonio Novoa, MD, PHD Email
Nephrology, Allende Sanatory, Cordoba, Argentina 5000
Interests: Renal transplant, Pancreas Transplant, renal tumors


Oguz Ozden CEBECI, MD Email
Department Of Urology, Kocaeli Derince Traning And Research Hospital, Saglik Bilimleri University, Ibni Sina Blv 1, 41200, Derince, Kocaeli, Turkey
Interests: Urethral stricture, andrology, reconstructive urology, urooncology


Serdar GEYIK, MD Email
Department of Urology, Faculty of Medicine, Aksaray University, Aksaray, 68200, Turkey
Interests: minimally invasive surgery, andrology, urooncology, laparoscopic surgery


Alessandri Rafael Espinoza Godoy, MD Email
Departamento de Ciencias Morfológicas/ Universidad Católica de Santiago de Guayaquil/ Guayaquil- Ecuador
Interests: Oncology, Surgery, Urinary lithiasis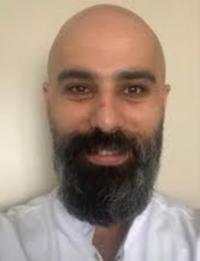 Yusuf Sahin, MD
Bagcilar Training and Research Hospital, Bagcilar, Istanbul, Turkey
Interests: Urolithiasis, Prostate disease, Laparoscopy, Endourology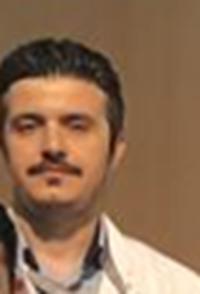 Mehmet Yilmaz, MD
Bagcilar Training and Research Hospital, Bagcilar, Istanbul, Turkey
Interests: Urolithiasis, Prostate disease, Laparoscopy, Endourology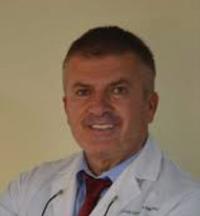 Engin Kandirali, MD
Bagcilar Training and Research Hospital, Bagcilar, Istanbul, Turkey
Interests: Oncology, Robot; Laparoscopi,Prostate disease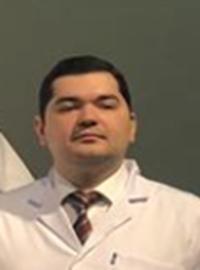 İsmail Ulus, MD
Bagcilar Training and Research Hospital, Bagcilar, Istanbul, Turkey
Interests: Bladder cancer, Prostate disease, Laparoscopy, Endourology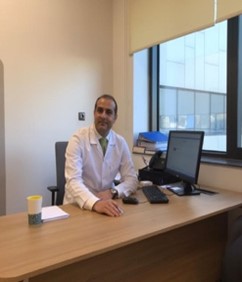 Seyithan Ozaydin, MD Email
Department of Pediatric Surgery- Division Pediatric Urology, University of Health Sciences, Kanuni Sultan Suleyman Training and Research Hospital –Atakent Mah, Turgut Ozal Bulvari No:46/1, 34303 Kucukcekmece/Istanbul –TURKEY
Interests: Congenital hydronephrosis,Ureteropelvic junction obstruction,Vesicoureteral reflux,Hypospadias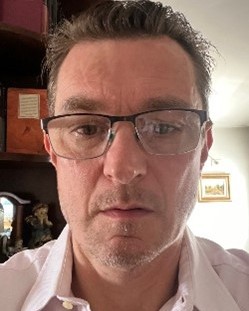 PALAZZO PASTE Felipe Salvador, MD, PHD Email
1. CAIPO - Centro para la Atención Integral del Paciente Oncológico-Médical Dirextor. Avda Sarmiento 147 - San Miguel de Tucumán - Tucumán - Argentina
2. Profesor Adjunto de Cátedra de Bioetica de la Facultad de Medicina de la Universidad Nacional de Tucumán - Argentina
3. Staff Medico - Servicio de Oncología Clínica - Hospital Angel Cruz Padilla - SIPROSA Tucumán - Tucumán - Argentina
Interests: Medical Oncology (Uro Oncology);Palliative Care (Pain);Bioethics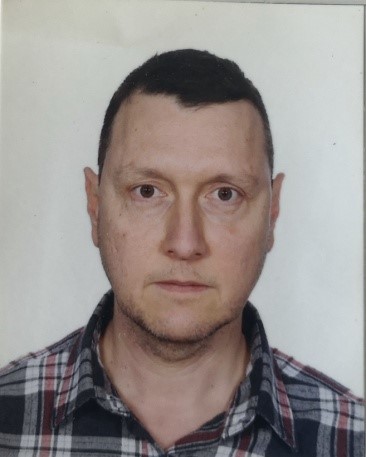 Orhun SINANOGLU, MD Email
SANCAKTEPE SHT. PROF DR ILHAN VARANK TRAINING AND RESEARCH HOSPITAL DEPARTMENT OF UROLOGY ISTANBUL TURKEY
Interests: Urooncology, Functional Urology, Endourology, Experimental Models in Urology